Our medically developed weight loss protocol and smarter lifestyle choices education offers dieters what they really want…a structured program that can put an end to constant dieting.
Business Hours
Monday:
7:30am - 7:00pm
Tuesday:
8:30am - 7:00pm
Wednesday:
9:00am - 5:00pm
Thursday:
7:30am - 7:00
Friday:
7:30am - 5:00pm
Saturday:
10:00am - 2:00pm
On Mondays, Tuesdays, and Thursdays, available until 8:00 p.m. by appointment.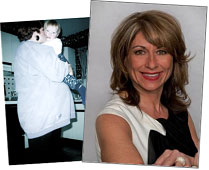 Cathy MacAskill B.B.A
Executive Director Weight Loss & Fitness Coach
With a lifelong passion for fitness and nutrition, Cathy has fought hard to maintain a healthy weight—even more so after each of her pregnancies. She has experimented with most popular diets on the market, and as a result has acquired a vast knowledge of both the practical and psychological sides of gaining and losing weight. She is motivating, knowledgeable, and understanding; and her positive outlook on weight loss has led to hundreds of dieters successfully losing thousands of pounds and inches since the program's launch at the clinic in 2011. Cathy can attest to the effectiveness of the Ideal Protein Weight Loss Method having at last found success in losing those last 10 stubborn pounds!
Cathy manages one of Durham Region's most successful Chiropractic Clinics which has been in business for more than 25 years. She is an active member of the community, volunteering her time to numerous charitable organizations, as well as having chaired School Community Council Boards at both the elementary and secondary school levels.*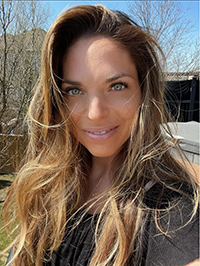 VANESSA
Weight Loss & Fitness Coach
Meet coach Vanessa,
Vanessa is a busy mom to two beautiful boys.
Vanessa studied psychology at Durham College and had a fourteen year banking career. She loves cooking and all sports including going on nature hikes with her boys.
Vanessa has had great success with Ideal Protein and as a coach is passionate about helping others achieve their weight loss goals.
Dr. David MacAskill B.Sc. D.C.
Doctor of Chiropractic Speaker on Health & Wellness
After making several adjustments to my nutritional and exercise regime, which included joining a gym, I lost 25lbs in four years. I seemed to plateau and could not lose the additional 25 lbs I wanted to in order to be at my ideal weight. It took only 6 weeks on the amazing Ideal Protein Weight Loss Method. I felt and looked younger and more energetic. I was so impressed with the protocol, that I knew I wanted to offer my patients the same amazing opportunity. In April 2011, we introduced the method to our patients, family and friends. To date, numerous people have experienced the benefits associated with a leaner, healthier physique. If you are struggling with weight loss, your journey to better health can begin at MacAskill Chiropractic and Wellness Centre.*
Dr. MacAskill received his Honours Bachelor of Science degree in Human Kinesiology from the University of Waterloo in 1985. He continued his studies at the Canadian Memorial Chiropractic College where he received his doctorate with both Clinical and Academic Honours in 1989. Dr. MacAskill opened his Chiropractic practice in 1989. He has served on Boards of the Ontario Chiropractic Association, Durham Region Fitness Council, Durham Region Chiropractic Society, Whitby General Hospital, and School Community Council for several high schools.
As an active member of the Rotary Club of Whitby Sunrise since 1990, Dr. MacAskill has served as Club President and was instrumental in the design and installation of the Rotary Outdoor Gym located at Heydenshore Park. This initiative along with his many years of dedication to community service, has earned him the international distinction as a Rotary Paul Harris Fellow. He has sponsored and coached several minor league sports teams in Durham Region, where he also lives with his family. Dr. MacAskill regularly speaks to clubs, organizations, and companies on one of his greatest passions in life, "A Healthier Life Through Chiropractic Care."
MacAskill Chiropractic and Wellness Centre is Authorized to Use the Ideal Protein Weight Loss Protocol and Products. The testimonials on this website are those of the individual that is identified, you should not necessarily expect to receive these results. Typical results vary from person to person and individual to individual when the Ideal Protein Weight Loss Protocol is followed properly. You should consult your physician or other health care professional before starting this or any other diet program to determine if it is right for your needs.
500 Dundas Street West 2nd Floor, Whitby ON L1N2M9 – Phone: 905-259-6377
Copyright © 2022  Ideal Protein All rights reserved.